Top Rated Inter Island Tours Hawaii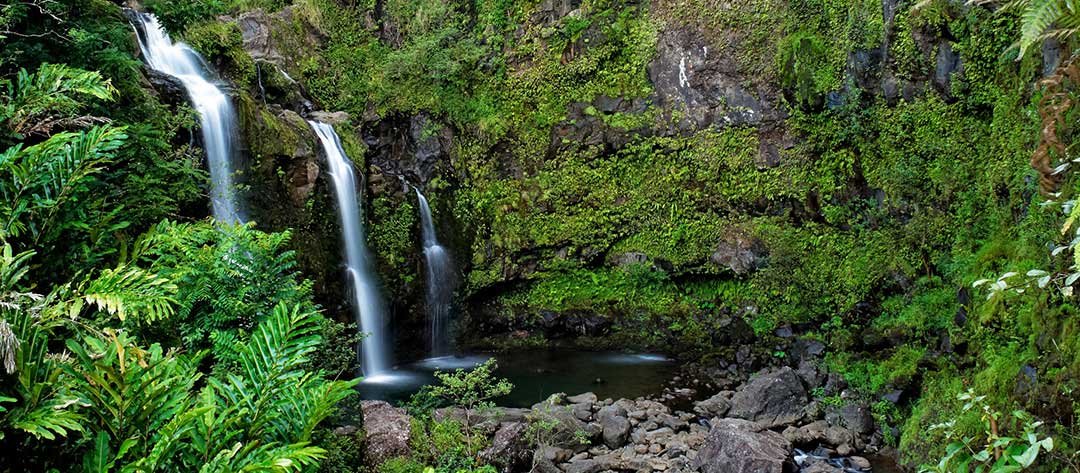 If you want the ultimate adventure of island hopping, you should check out our many Top Rated Inter Island Tours Hawaii While the inter island Hawaii tours are ideal for those who want to experience a little of every island, experiencing it by helicopter is the ultimate added thrill.
Discover Inter Island Hawaii Tour packages which affords you the opportunity to ride in a state-of-the-art helicopter, visit historic sites, famous landmarks, volcanoes, National Parks, and popular beaches
Our first package you may be interested in is the Hawaii Volcano Eco-Adventure & Helicopter Tour from Oahu which includes a helicopter flight that is approximately 50 minutes of flight time You will receive round trip flights from Honolulu to the Kona international airport and be guided by an expert volcano tour guide
On the Hawaii Volcano Eco-Adventure, you will get the chance to see the famous Kilauea Crater lava lake overlook, the Thurston Lava Tube, the Kilauea volcanic Steam Vents and of course visit the Hawaii Volcanoes National Park
Your National Park Admission is included in the package and before the end of the day you will get a chance to stop in at the Kilauea visitors center and gift shop where you can buy souvenirs and collectibles to take back to your friends and family
This is an opportunity to see the only active volcano in Hawaii, along with the active lava flows that are only viewable by flight over the volcano s summit. The aerial tour of Kilauea volcano is an experience you will not forget. If you are interested in seeing the volcano from both air and land, this is the tour for you, and an opportunity you do not want to miss while in Hawaii.
Guided Hawaii Tours
Experience the Pearl Harbor Memorial, Dole Plantation, and Polynesian Cultural Center tour in just one day. We begin at historic Pearl Harbor where you will experience all the historic events that unfolded on December 7, 1941. Join us at the USS Arizona Memorial, a deeply moving and emotional experience where you will learn about the 1,177 seamen who lost their lives during the Japanese attack on Pearl Harbor. Back at Pearl Harbor Visitor Center, You can visit the WWII museum exhibits and the gift shop.
Next, we stop at Dole Plantation which is dedicated to pineapple growing history of Hawaii. Here you can shop for souvenirs and even taste a delicious frozen Dole Whip treat. While heading towards Polynesian Cultural Center on the North Shore, we'll pass by famous surfing beaches like Waimea Bay and Sunset Beach, famous for surfing all over the world. At Polynesian Cultural Center, you'll enter a world that celebrates the music, dance & culture of different countries.
Pearl Harbor, Dole Plantation, and Polynesian Cultural Center are Oahu's top sites to visit all in one day. Join our friendly expert guide on our comfortable, luxury buses for the experience of a lifetime. Book Pearl Harbor tickets today!
Enjoy breathtaking views of Hanauma Bay, Waimanalo Homestead, Halona Blowhole, Waimanalo Beach and the well photographed Ha'iku Stairs (stairway to heaven) during our Grand Circle Island Experience from Waikiki, Oahu. Visit the Byodo-In Temple, located deep in the heart of Oahu's Valley of the Temples, and experience the peaceful serenity's.
Private Hawaii Volcano Helicopter Combo Tour from Oahu
An exclusive opportunity to explore and experience Hawaii's only active volcano, join us on our Private Hawaii Volcano Helicopter Combo Tour from Oahu Hawaii
This adventure includes an aerial tour of Hawaii Volcanoes National Park and Kilauea volcano, plus a guided ground tour of the volcano with our expert tour guide. View active lava flows that are not accessible on land, and fly over the massive summit of the volcano, plus visit the incredible sites of Hawaii Volcanoes National Park.
The chance to discover Hawaii's only active volcano should not be missed, and the opportunity to see the volcano from two vantage points is not available anywhere else. Seats on this one of a kind tour are very limited and filling fast. Book your private Hawaii volcano helicopter combo tour today
Inter Island Hawaii Tours Mokokai
Blue Hawaiian Helicopters operates this 45 minute West Maui tour is expanded with a flight across the Pailolo channel to "The Friendly Isle", Molokai. Molokai features the world's tallest sea cliffs and Hawaii's biggest waterfalls. The ultra-comfortable Eco-Star Helicopter is exclusive to Blue Hawaiian Helicopters.
Explore deep valleys and waterfalls – remote valleys, towering sea cliffs, Halawa Valley, and the famous Kalaupapa Peninsula. Like most helicopters, the Eco-Star seats six passengers and the pilot. The seating arrangement is two in the front and four across the back. All seats are buckets that provide the feeling of your very own seat. The back seats lift up like theater seats for a better viewing experience.
The Eco-Star features the following amenities that enhance your experience.
Features
An extra 60 square feet of glass windows for better viewing.
A 4 camera digital DVD system with a cockpit camera that puts you in the video.
Two-way communication between you and the pilot.
Bose aviation grade noise canceling headsets.
First class seats with 23% more cabin area for more personal space.
The most advance 21st century helicopter technology that provides an ultra-quiet, smooth and fuel efficient ride.
We provide experienced guided Hawaii tours in Hana Maui, Waikiki Oahu, Kona Hawaii and the complete Pearl Harbor tour experience along with zip-line adventures, cultural Hawaiian luaus, scenic helicopter rides, dolphin snorkel tours and so much more!
Top Rated Inter Island Tours Hawaii