Guide to Big Island Tours and Activities in Hawaii
 With its sought-after beaches, resorts, verdant valleys and much more, Hawaii continues to allure travelers all around the world.
There are a number of tours and activities that you can take while your stay in Hawaii such as volcano tours, cruises, and helicopter rides, hiking, horseback riding, ziplining, and stargazing adventures.
However, amidst so many options, it can be quite difficult for you to decide which tour to take and what activities to do. Well, we have brought you a list of the most popular and preferred Big Island tours and activities
Big Island Tours and Activities
There are various Big Island land activities that you can choose from. Whether it is the breathtaking luaus, captivating cave tours or the rejuvenating Hawaiian spa activities you will certainly find something that matches your interest as well as your budget.
In order to see the spectacular sights and feel the true beauty of the island, land tours are the best. If you want to know about the places you are visiting in depth, then taking a guided tour of Hawaii is highly recommended.
You will get to see and know about the Volcanoes National Park bird watching adventure, the Big Island's dense jungle waterfalls or taste the world's best coffee on a Kona coffee tour
What tourists often go for is hiking because the Big Island has some of the most remarkable trails across the globe. Book your tours now and enjoy Big Island adventure tours in Hawaii
Here are some of the best Big Island Adventures and Activities that you can enjoy
Big Island Rental Cars
The Volcano Van – Big Island Volcano Tours
Big Island Waterfall Adventures (currently unavailable)
Hawaii Forest & Trail – Guided Adventures
Kohala Zipline
Big Island Birdwatching Tours
Big Island Bike Tours
Big Island Water Activities and Services
A lot of travelers who visit Hawaii go for the exciting Big Island water activities. As Hawaii is an island with world's most beautiful beaches and forests, you will find many thrilling adventures such as the deep sea fishing, the perfect cocktail cruise, a guided marine life tour and much more at a very affordable rate.
Be prepared to have an extraordinary Big Island ocean adventure too. Enjoy the sunset cruises along with full-day tours including snorkeling and fun for people from all the age groups.
Here are some of the best Big Island Water Adventures and Activities that you can enjoy;
Big Island Whale Watching Tours
Big Island Boat and Sailing Tours
Dinner Cruises on Big Island
Big Island Air Adventures and Activities
If you are thinking to explore the sumptuous Big Island through the air, then it is a great decision because there is nothing better than to witness the remarkable sights of the island unfolding beneath you.
The aerial adventures are being increasingly becoming popular among tourists. You can take the assistance of a skilled Hawaiian Guide who will help you to select the right aerial activities for you so that you can enjoy as much as you can.
You can choose from a number of activities such as parasailing, hang glide or even a sky dive! The best thing is that you do not have to spend a fortune to do this.
Another best way to explore the Big Island is through the helicopter tour or as it provides you a great birds-eye-view. You will be able to not just see but also capture the rushing waterfalls, mounting sea cliffs and the famous Big Island volcanoes in the best possible way.
Hawaii Big Island volcano tours let you witness an active volcano, see the lava flowing and make you trip a memorable one.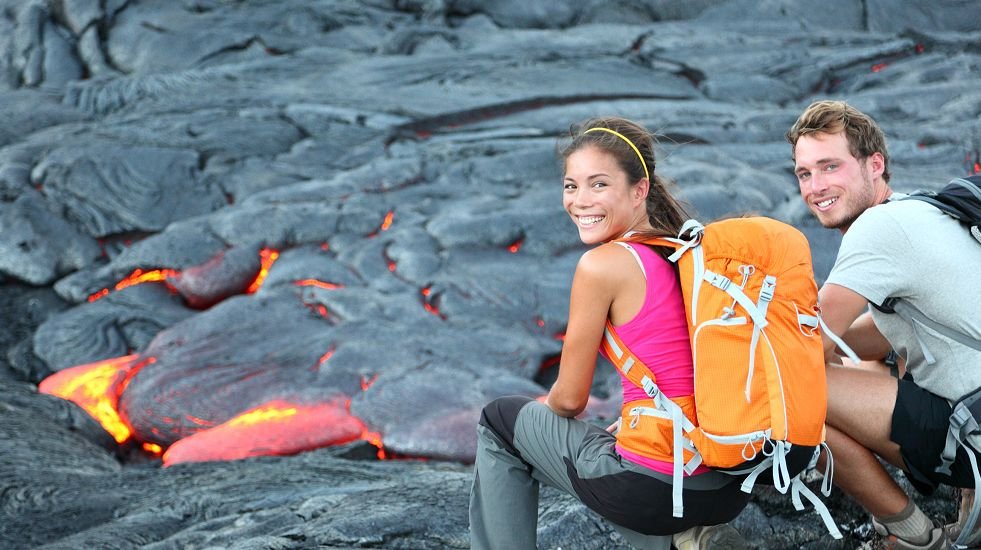 Here are the top Big Island Aerial Adventures and Activities that you can enjoy
Guide to Big Island Tours and Activities in Hawaii