Big Island Hawaii Volcano Eco Tours
We offer Hawaii volcano tours on the

Big Island

and one day tours from

Oahu

Maui

Kauai
Big Island Hawaii Volcano Eco Tours takes you to the youngest Hawaiian Island where you get a chance to see the incredible power of Hawaii's fiery goddess of fire, Madame Pele. You will know the ancient stories about how these glorious islands were formed. Be ready to be amazed at the beautiful landscape and the Volcanoes National Park on the Big Island of Hawaii will just make you wonder.
Kilauea Volcano
Visit the most active volcano in the world Kilauea volcano, Big Island Hawaii Volcano Eco Tours give you an opportunity to explore the natural features of Kilauea volcano which were created over the past 30 years of eruption. Don't forget to Walk through the volcanic landscapes of the Big Island and spend the day at Hawaii Volcanoes National Park.

Hawaii Volcanoes National Park
Kilauea Crater is situated in the heart of Hawaii Volcanoes National Park. It has been active since 1983. You will discover it on the slopes of Mauna Loa, on the southern half of Hawaii Island. Your tour will take you so much near to the volcano that you can see the earth smolder and the Volcanic Steam Vents in action.
With Big Island Hawaii Volcano Eco Tours you will get to know about the various types of lava and the stages of re-growth. Your knowledge about the scientific reasons behind the continuous growth the Hawaiian chain of islands will also increase. More than 500 acres of new land has been added since the latest eruption began 30 years ago.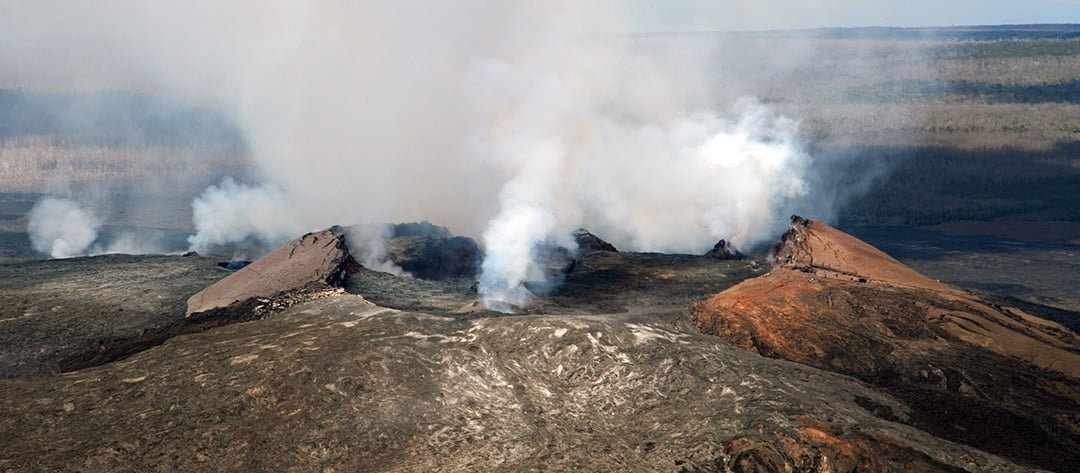 We offer

Big Island Hawaii Volcano Eco Tours

From Big Island Kauai

Oahu

&

Maui
As you walk across sand beaches, you will see the amazing Kilauea Iki Crater, smell the volcanic steam vents emitting sulfur, walk through an underground lava tube, and more. You can also explore the areas of the Kilauea cauldron's creation, including the Halema'uma'u Crater Overlook, Kilauea Iki Overlook, Thurston Lava Tube, and so much more.
The journey will reveal to you the devastation caused by the volcanic eruptions from the last 30 years. You will also see the timeline of the volcano's history at the National Park Visitor Center and the Kilauea visitors center. You won't be allowed anywhere on earth to go this close to an active volcano. Don't miss this rare opportunity. Book your Big Island Hawaii Volcano Eco Adventure Tour now.
Visit the Towns of the Big Island
Big Island Hawaii Volcano Eco Tours will also take you just outside of Hilo town and also to a beautiful drive through the beautiful and lush Queen Liliuokalani Gardens. Black sand beaches,Banyan Drive and the natural formations of Hawaii volcanoes will reveal a different and diverse side of the island of Hawaii.
Guided Tour
On the Big Island Hawaii Volcano Eco Tours our expert tour guides will accompany you as you visit the town of Kona and Hilo, travel to Kilauea volcano and explore the natural wonders of Hawaii Volcanoes National Park. We follow the highest standards of vehicle quality and maintenance. Our exceptional service includes a fleet of luxurious and well-equipped vehicles.
Your tour guide will be waiting for you at the Kona Airport and take you on an incredible tour of discovery. Hawaii Island also known as the Big Island is the largest island among all the other Hawaiian Islands. In fact, it is bigger than all of them combined. Our Big Island Hawaii Volcano Eco Tours have plenty in store for you.

Guide to Big Island Hawaii Volcano Eco Tours
We offer Hawaii volcano tours on the

Big Island

and one day tours from

Oahu

Maui

Kauai
Big Island Hawaii Volcano Eco Tours are the perfect way to experience the rich volcanic history of the Hawaiian Islands. Tours to the most active volcano, Kilauea volcano, depart from Oahu, Maui, Kauai, and Kona on the Big Island. Feel the excitement of Big Island's Hawaii Volcanoes National Park and experience the power of Hawaii's volcanic landscape.
Book Your Big Island Hawaii Volcano Eco Adventure Tours Now!
Private Road To Hana and Volcano Tour Package from Oahu or Big Island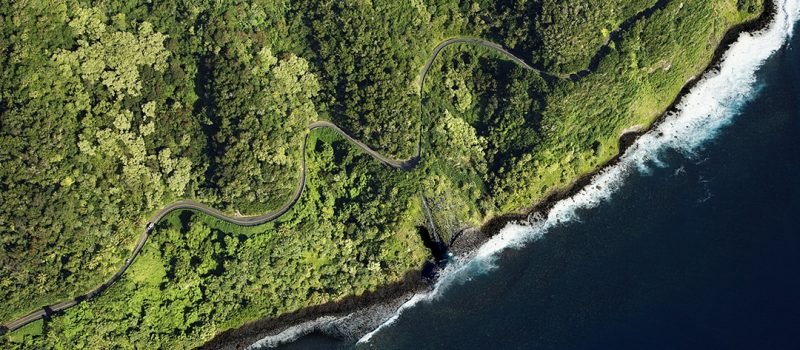 Experience the tropical splendor of Hawaii like you never have before with Discover Hawaii Tours. Rich in tradition, culture and natural beauty beyond belief, Hawaii is truly the perfect paradise.
Let us bring to you the enchanting world of Aloha with our two-island package from Oahu. Enjoy the epic diversity of Hawaii's landscapes and attractions while visiting two uniquely beautiful islands, teeming with vibrant tropical flowers and crystalline ocean views. Anything is possible with Discover Hawaii Tours, so come along with us as we explore our island paradise.
Whether you'd like to escape to the old world grandeur of Maui along the heavenly Road to Hana or explore the world's most active volcano on Hawai'i Island, this island-hopping adventure is the perfect way to experience all that Hawai'i has to offer at a great price.
Enjoy the two most popular attractions in Hawaii with one tour package! Take a Hawaii Volcanoes National Park tour and the Road to Hana tour with Discover Hawaii Tours on our two island tour package.
Stand next to one of the most powerful wonders of nature when you visit Kilauea volcano on one of our Hawaii tours. Enjoy a Hawaii Volcanoes National Park Tour on the Big Island and make your vacation an ideal one.
Explore Hawaii's only active volcano like never before! Book a Private Hawaii Volcano Eco-Adventure & Helicopter Tour from Oahu and enjoy an aerial tour of Kilauea volcano and Hawaii Volcanoes National Park with our local expert guides.
We love our jobs because every day we get to share the beauty and wonder throughout our Hawaiian islands with visitors and guests from all over the world; we love it! We take your Hawaii tours vacation personally and our goal is to inspire, entertain and give you an experience you will always remember for years to come. We appreciate the opportunity to make your experience with the islands remarkable!