Everything You Need to Know About Polynesian Cultural Center Tour in Hawaii
Polynesian Cultural Center is among the must-see places in Oahu, Hawaii. If you want to experience the culture of Polynesia, then this post about Polynesian Cultural Center Tours is for you.
We have brought you the activities and presentations that take place at PCC so that you do not miss out on anything. You will come to know more about the different villages and get the chance to enjoy the hands-on activities. Book your Polynesian Cultural Center tour now!
About Polynesian Cultural Center Tour – The Villages
By visiting the Polynesian Cultural Center you come to know about the culture of Polynesia in a manner like no other. You will get to see the seven of the Polynesian Islands that are shown in the Village area.
It will be your chance to know about their culture, customs, and history and witness the way natives lived on each island. You will not meet any employee in the villages; in fact, you will meet the real inhabitants of the Islands who will be welcoming you in their traditional attires.
Hukilau Marketplace
You should definitely take a stroll through the Hukilau Marketplace which is a retail-dining center. It is an open-air shopping center with no admission fee. In order to explore this place, you can easily rent the motorized scooters, storage lockers, strollers, and wheelchairs. You will also get a number of shopping and dining options as well.
About Polynesian Cultural Center Tour – The Luau
Attending a Polynesian Cultural Center Luau on your trip to Hawaii is a must. Polynesian Cultural Centre hosts some of the best Luaus in Hawaii. For example, the Hawaii Tourism Authority's Kahili Awards has awarded Ali'i Luau as 'Hawaii's Most Authentic Luau'.
You will be welcomed with a beautiful flower Lei, and then escorted to the seating area where drinks and food will be served. It is a great way to partake in this traditional Hawaiian party feast. You can also try your moves at a variety of hula dances.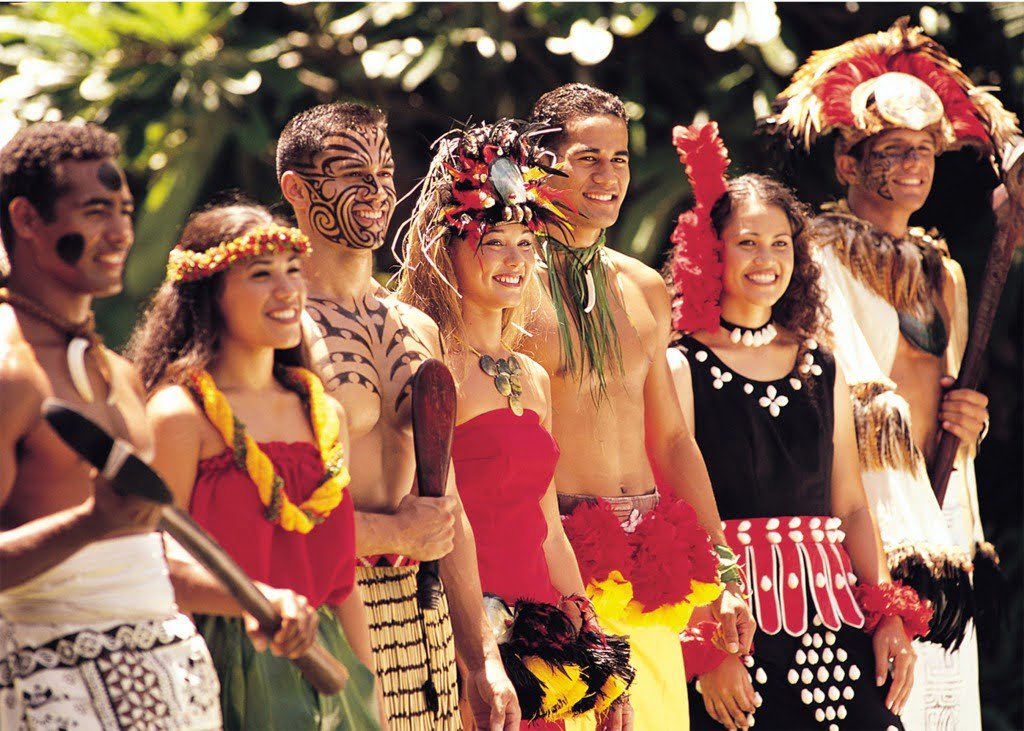 Evening Show
You should make sure to attend the evening show at Polynesian Cultural Centre from 7:30-9pm. You will be required to purchase the tickets beforehand and your seating will be assigned during that time.
You should definitely go for this as it is a perfect opportunity to see the various traditional Polynesian dances from several island nations. You can also get to see the amazing fire shows too!
Other Activities, Demonstrations, and Exhibits Include:
Maori Poi
HA: Breath of Life Show
Canoe Race
Tahitian Spear Throw
Samoan Cooking
Fire Making
Canoe Tours
Authentic Food & Snack Bar
Souvenir Shops
Wood & Tiki Carving
Rainbows of Paradise Canoe Pageant
Tips for Visiting the Polynesian Cultural Center

You should make sure to purchase your tickets in advance as it will help you save time as well as money on admission prices.
Before you visit PCC, be sure to take some time to see the PCC map as it will help you to get familiarize with the place and plan accordingly.
You can freely converse with any of the villagers who are extremely friendly and happy to help. You can inquire them about the exhibits, culture, and information!
Photography and videography are allowed at the PCC, but make sure to turn off the flash during the evening performances.
PCC provides strollers, wheelchairs, and scooters for the tourists with small children or people needing assistance. The charges are the minimal rental fee.
Everything You Need to Know About Polynesian Cultural Center Tour in Hawaii