5 Star Rated Hawaii Tours Activities Oahu Maui Kauai Big Island
Planning a vacation to Oahu Maui Kauai or Big Island Perhaps, with all the excitement of booking your visit to this beautiful island, you haven't yet mapped out where the vacation should begin. There is so much to do, but with limited vacation time, days should be planned wisely to get the most satisfying experience. Tours are an excellent way to have a memorable experience, and we offer a variety of tours to choose from. Most tours expose visitors to a wide variety of attractions, as well as provide exciting, fun-filled days of beauty and outdoor activities. Since there is so much to see, we provide a variety of tours to suit any number of interests.
Here, we'll highlight
5 Star Rated Hawaii Tours Activities Oahu
5 Star Rated Hawaii Tours Activities Maui
5 Star Rated Hawaii Tours Activities Big Island
5 Star Rated Hawaii Tours Activities Kauai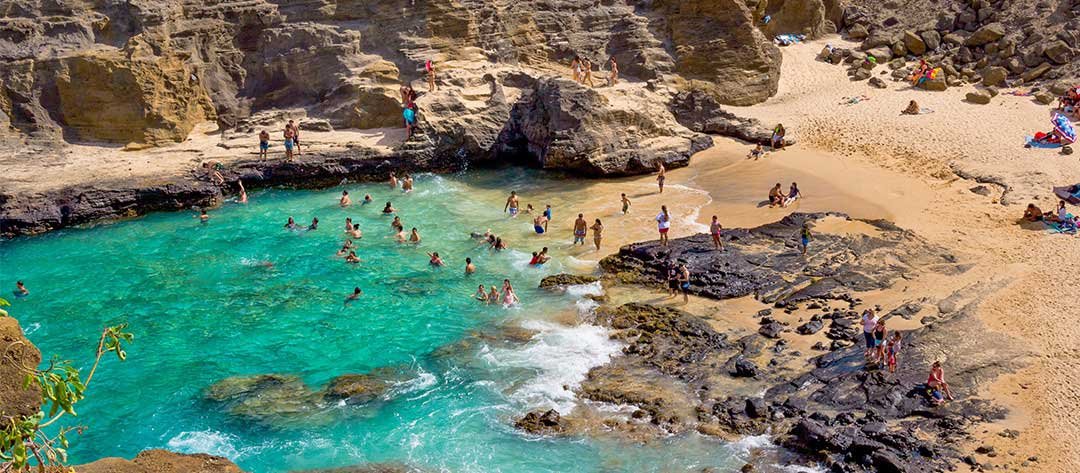 5 Star Rated Hawaii Tours Activities Oahu
For those with an adventurous spirit, there are many tours that offer island activities and sightseeing combined. The Ultimate Circle Island Oahu Eco-Adventure Tour and Koko Head Crater Sunrise Hike are some of the very best in outdoor excursions.
Imagine the Circle Island Oahu Eco-Adventure tour: This all-day event starts with hiking through a beautiful rainforest where you can enjoy the beauty of botanical gardens and a waterfall tucked away like a precious treasure. When you finish the journey, you will most likely have worked up an appetite. That's why lunch is guaranteed to be a delight. And we prepare our food daily with the freshest ingredients. While eating in a private and remote location, you can take in the beauty and relax. Many visitors have declared this tour one of the very best parts of their vacation. Not only will you have a great time, but you will also learn a few new things.
For those who are looking for more physical activity and ready to conquer anything, the Koko Head Crater Sunrise Hike is an excellent choice. This walking trail to the top of Koko Head is approximately 1048 steps along a railway. No longer in use, this trail was once created specifically for the delivery of basic necessities to soldiers. Upon arrival at its peak, hikers will enjoy a lovely view, great for personal enjoyment and memorable photos. The next stop on this excursion is the Halona Blow Hole and Halona Cove; both popular tourist sites in Oahu. All in all, the day trip allows for hiking, swimming, and enjoyment of the best natural surroundings. Plus, lunch and a snack are included.
To experience some local culture and landmarks, there are several excellent choices. One very popular tour is the Polynesian Cultural Center, Dole Plantation, and North Shore Oahu Tour. This fun-filled adventure exposes visitors to the rich culture of the island by offering a day filled with a variety of activities. Participants of the tour will enjoy a tour of the Dole Plantation, plus several points of interest, including Waimea Bay & Sunset beach, and so much more. The food is also included on this day, as guests will indulge in a fantastic BBQ, Polynesian-style.
Other tours to consider are the 45-minute hidden Oahu Helicopter Ride, where views of the island can be enjoyed from a completely different perspective. But for those more interested in an interactive experience, the Three-day Oahu Sightseeing Package is a popular choice. It's three, fabulous days of experiencing everything that Oahu has to offer, without becoming overwhelmed. With reasonable prices offering Oahu's very best over the course of three days, you can't go wrong with this one.
Overall, Discover Hawaii offers great tours for everyone visiting Oahu, and choosing any one of them guarantees unforgettable memories.