Best Guide of What to Bring to Hawaii
Discover Hawaii Tours not only cares to make sure you get the best Hawaii experience possible in your time here, but we also make sure you come prepared. For those who want to know what to bring to Hawaii we have a page on our site entitled Tips on Packing for Hawaii which we will summarize in this article. Our goal is to give you a one-stop resource for all your questions and plans for visiting Hawaii Please review this material prior to (and after) packing all your things to make sure you have everything covered.
In preparation for your vacation, we recommend you prepare a master list of things you'll need to do and the things you'll want to pack. Use this list to guide all of your preparation, and feel free to add or take away items as you see needed. This list could include things such as putting your mail on hold, arranging for a pet or babysitter, or picking up a new bathing suit. Whether your staying in a condo on Maui or a palatial home on Big Island, you'll want to make sure you've got everything you need.
Sunglasses, comfortable shoes, appropriate clothing, and swimsuits are typically at the top of the priority list. The moment you step off the plane, you will feel the sun s rays shining down, so it is best to have a form of eye protection. Comfortable shoes are equally important. You can be sure that you are going to take plenty of tours hikes and/or beach walks, which will require the appropriate footwear. Consider hiking boots for rigorous terrain, comfortable shoes for tours such as Pearl Harbor or even leisurely shopping, and sandals or flip-flops for the beach.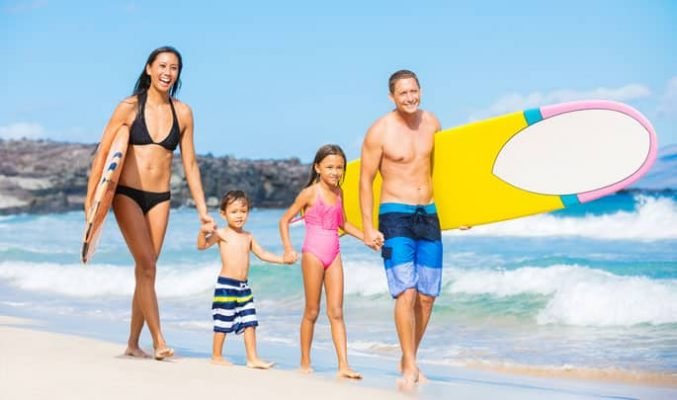 When it comes to What to Bring to Hawaii appropriate clothing and swimsuits are on the top of the list, so comfort is key. A trip to Hawaii means fun in the sun and getting wet. This means you also are going to need your sunblock, toiletries, and any special medications or other personal items. By setting out your list of things to bring, you will mentally prepare yourself for all you will need to have an amazing trip.
Whatever you do, don't forget your travel information, credit cards, and all important travel documents. This means you need to have your wallet, driver s license or passport, and any other important phone numbers, in case you have any unforeseen challenges along the way. Also, don't forget accessories to help you document your memorable trip to Hawaii Bring a camera, a video camera, and any other electronic devices. Make sure to pack them safely and tightly, to ensure they do not get damaged during your travels.
Finally, after you have confirmed all of your travel accommodations, such as airlines, hotel, rental car, and any scheduled trips, make sure you double-check all of your belongings. You may want to include beach towels, a beach mat, extra batteries, hats, as these are all things you could find useful. And make sure you leave some extra room in your luggage for the return trip. You will most likely find a lot of souvenirs and other memorable gifts you'll desire to bring back home.
For more information, check out our downloadable PDF list and info on the other post Tips on Packing for Hawaii.
Best Guide What to Bring to Hawaii