Road to Hana Eco Adventure Tour Hawaii
The drive on Road to Hana is an adventure that every tourist who visits to Hawaii enjoys. The Hana Highway is a 64.4-mile long stretch that passes through some of the most remarkable sights with twisty roads winding through high cliffs, dense forests of bamboo jungle, Norfolk pines, historic taro patches, botanical gardens, hidden waterfalls or swimming holes, lava tubes, tropical flowers and roadside food stands.
It ultimately ends with the Pacific Ocean and the remote town of Hana located on its shores. There are going to be a series of 600 bends and 54 bridges! Before you begin this trip, make sure that you carry a detailed map with you as you ride along with a Road to Hana guide. Book your Road to Hana Eco Adventure tour Hawaii now.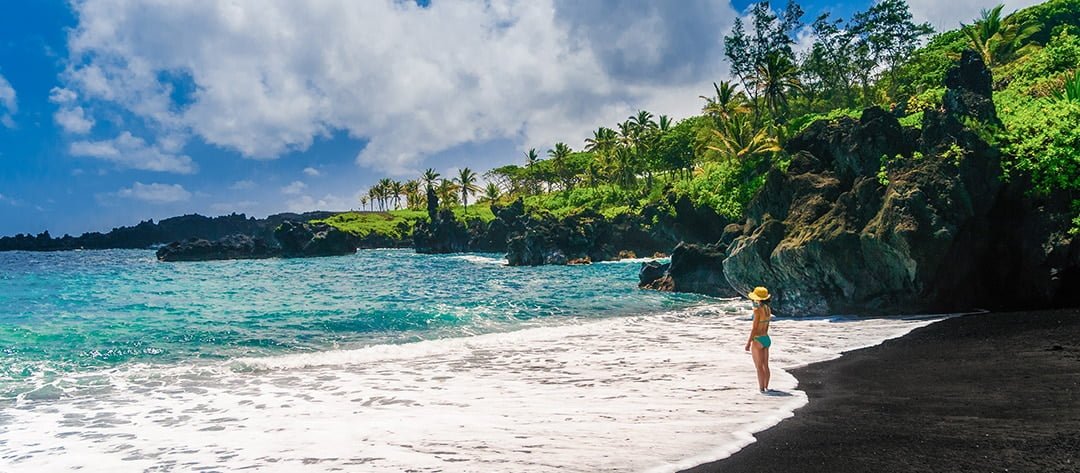 Hana is a unique world in itself and you will discover that once you reach there. You can get in touch with a leading tour company like Discover Hawaii Tours to hire a luxury vehicle for a comfortable ride.
They will also provide you the assistance of their local Hana Highway experts who are professional drivers as well. You can then simply sit back, relax and take in the breathtaking views. The drivers can tell you a lot about the history, culture, folktales and fun stories on the way that you may otherwise not know.
The tour company can also help you to provide a friendly and skilled tour guide who can narrate to you everything about Hawaiian islands, geology, culture and history so that you can make the most out of your Hawaiian trip. Throughout your Road to Hana tour you will come across splendid island views, making this journey stay in your memory for a long time to come.

Road to Hana 'Must Visit Sites':
Paia Town
Twin Falls – Mile Marker 2
Garden of Eden Arboretum and Botanical Garden – Mile Marker 10.5
Kaumahina State Wayside Park – Mile Marker 12
Ke'anae Arboretum – Mile Marker 16.7
Wailua Valley State Wayside – Mile Marker 18.8
Upper Waikani Falls – Mile Marker 19.5
Pua'a Kaa State Wayside Park – Mile Marker 22.5
Tips For Driving The Road To Hana
It is suggested to begin your drive early in the morning. This way you will be able enjoy the stops in between and still reach Hana in time!
Although you will see markers present on the Road to Hana, it is advisable to have a map or the route with you. Also remember to take the guide along with you who can help you to know more about Road to Hana directions.
Make the most use of the Road to Hana app.
You can take your own food or snacks with you or you can stop at the stalls and fruit stands that will be present by the roadside.
Make sure that the vehicle you have hired is comfortable and spacious. If you are not comfortable, you will not be able to enjoy the journey as much.
Staying along the road is an advisable option. That is so because in case you want to break the trip up, you will be able find a few accommodation options.
It is advisable to have extra bottles of water.
Make sure that you have extra camera batteries and SD cards for the cameras.
Keep the portable charger for your phones.
If you plan beforehand and choose the places that you would love to spend more time, it will save you last minute confusion and you can save your time in a more efficient manner.
Road to Hana Eco Adventure Tour Hawaii Highlights:
Navigate the Road to Hana
Delicious breakfast and buffet lunch included.
Professional Tour Guide and Driver
Pa'ia Town and Beach
Amazing Puohokamoa Falls
Ke'anae Peninsula
Famous Wailua Falls
Famous Hana Bay & Hana Town
Tropical Black Sand & White Sand Beaches
Rustic Hasegawa store.
Wai'anapanapa State Park
Gorgeous Ocean Scenery & Lookouts
Old Country Maui Scenery
Tour to Hana Town & Beyond