Captain Cook Landing Site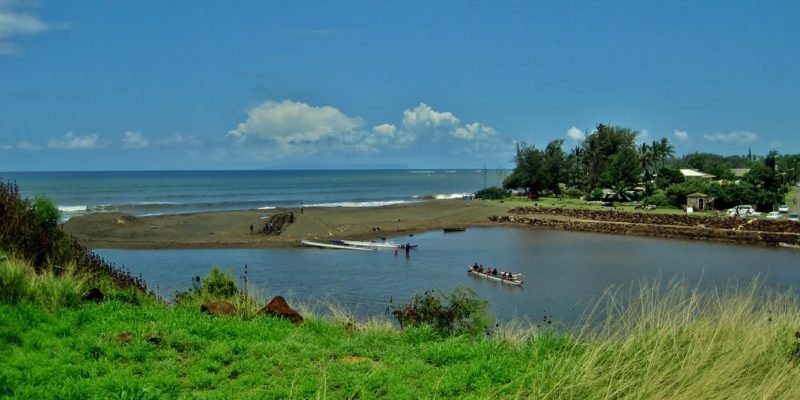 Description
In early 1778, a European ocean explorer named Captain James Cook caught sighting of the Hawaiian Islands. The location is a quiet respite that lends memory to Hawaiis first non-native explorers to arrive in the islands. Today, the Captain Cook Landing Site is located in the Lucy Wright Park and just across the Waimea River from Russian Fort Elizabeth. A pier runs into the water from the shore which is believed to have grown significantly over the past 150 years with sediment buildup.
History
On January 20, 1778, Cook landed his two ships, Resolution and Discover, at Waimea, Kauai. Although he made several landings throughout the islands of Hawaii over the coming months, his landfall on Kauai was the first arrival of Europeans in Hawaii. In 1779, Cook was killed by Hawaiians following strife with locals on the Big Island at Kealakekua Bay. Cooks Landing Site was registered as a National Historic Landmark on August 21, 1935.
Facts & Trivia
Island: Kauai
Duration: 10-15 minutes.
Amenities: Photo opportunity, historical signage.
Fun Fact: Captain James Cook made the first European Landing in New Zealand in 1769, less than 10 years before arriving in Hawaii.
What to Expect: Captain Cook statue; Waimea town; Kauai coastline.
Captain Cook Landing Site