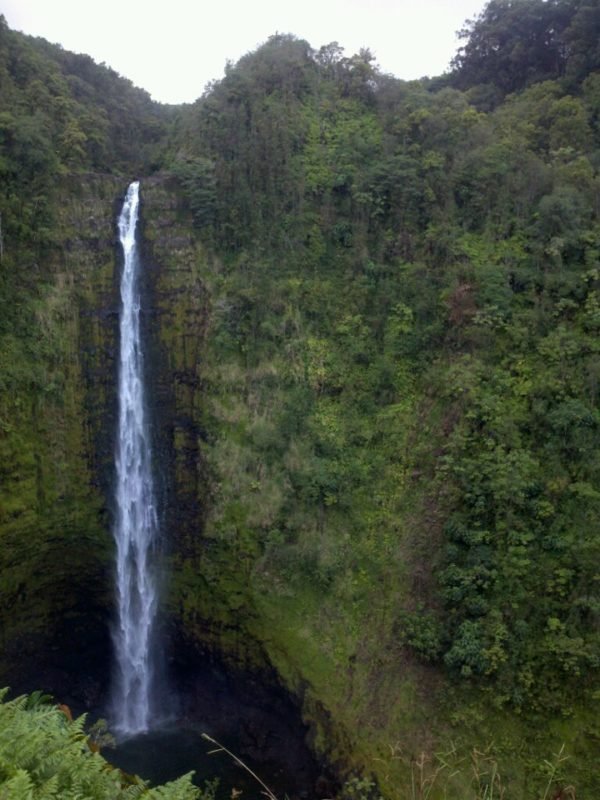 Akaka Falls Big Island Hawaii
Located about 20 minutes north of Hilo Town, Akaka Falls has a breathtaking drop of 422 feet. Nestled in the rainforest of Hawaii's Big Island, the best view of the falls is just under a half-mile hike up the trail. The Kolekole stream feeds the waterfall, and runs about 12 miles from the slopes of Mauna Kea to the sea.
Ancient Hawaiian legend holds that when an Ohia Lehua tree strikes the Pohaku a Pele rock, it causes it to rain and brings the waterfall energy.
Akaka Falls Facts and Trivia
Island: Big Island
Amenities: Akaka Falls State Park has restrooms, parking, photo opportunities.
Insider Tip: If you're taking lots of nature photos, take a picture of the sign of where you're at to help you remember later!
Fun Fact: There is a loop trail going trough the park with views of another impressive waterfall, Kahuna Falls.
What to Expect: A moderate hike, lush tropical rainforest, Hawaiian wildlife, and views of spectacular waterfalls